Home

>

Guides

>

Using Apple Pay on an Online Casino
Using Apple Pay on an Online Casino
Casino guides
/ Oct 19, 2023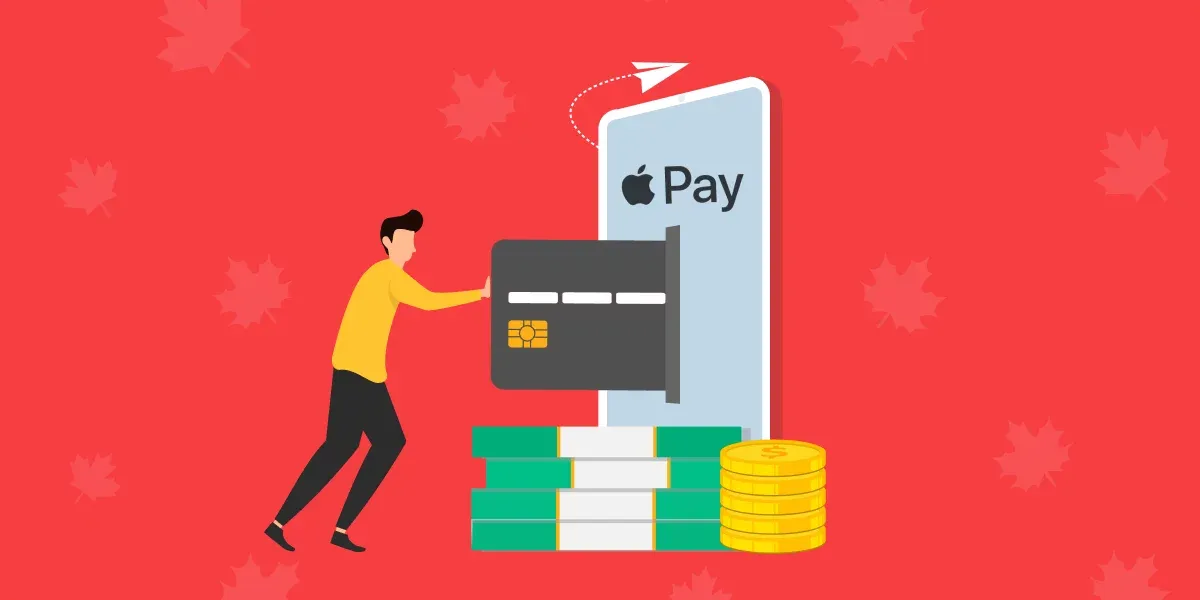 iPhone users know how fast, convenient and secure Apple Pay is, whether they're making in-app purchases or using contactless to pay at shops and restaurants. You might not know, however, that it's just as easy to use on online casino sites too!
In 2013, Apple announced that they had partnered with major banks around the globe to revolutionise the way we pay for things. Apple CEO, Tim Cook said that customers were unhappy with plastic cards, which was the basis for the innovation. He pointed out that traditional cards were "outdated and vulnerable" and riddled with security flaws that left people exposed to fraud and identity theft.
Apple Pay, on the other hand, is a secure solution that requires either Touch ID or Face ID to verify payments. It is, therefore, more difficult for an unauthorised person to pay using your bank card. The service launched in Canada in 2015 and is now available in thousands of locations and websites worldwide.
You probably use Apple Pay every day of your life to pay for things on your phone and in the real world, but why should you use it to deposit on an online casino?
Benefits of Apple Pay
Quick and convenient
If you have Apple Pay set up, you can deposit quickly and safely on mobile casinos without entering any bank card information or logging in to alternative eWallet accounts, such as PayPal, Interac or Bitcoin accounts.
Secure verification & safe payments
Unlike other online payment options, Apple Pay requires you to physically verify your identity using your phone's biometric security measures to authorise any transaction, making it one of the safest payment methods available. Your payment data is also stored securely and safely on your device, meaning the only person that can access your payment details is you.
No fees
Apple Pay is free to set up and use, so you can deposit safely without incurring the expensive fees of other payment providers. Using Apple Pay is just like using your bank card and Apple has worked directly with banks to ensure it is a seamless payment experience with no hidden costs.
Drawbacks of Apple Pay
You can't withdraw to Apple Pay
Although you use your bank card to deposit via Apple Pay, you can't verify a withdrawal using it. Therefore, you'll need to add your physical card as a payment method to withdraw your winnings. If you want to avoid adding your card details completely, we recommend depositing at a casino with PayPal as it's also free, linked to your bank card and protects your financial information.
It's only supported on certain Apple products
If you have an iPhone older than the iPhone 6 (which launched in 2015), then you can't use Apple Pay. Likewise, if you have an Android or Windows phone, you can only use Google Pay, which currently isn't accepted as a deposit method by as many casino sites.
You are also only able to use Apple Pay on a MacBook with a Touch Bar, which means other desktop computers and laptops aren't compatible.
How to set up Apple Pay
If you have a compatible device, you can set up Apple Pay in just a few minutes.
On iPhone
Open the Wallet app
Tap the blue + button
Scan your physical payment card or enter your card details manually
Enter the code sent to you via text message to confirm your account
Voila! You're ready to use Apple Pay to deposit
On iPad or MacBook (with Touch ID)
Go to Wallet & Apple Pay in your Settings/System Preferences
Tap Add Credit or Debit Card.
Enter the card details and security code and tap Next
After your bank or issuer verifies your card, tap Next
Start using Apple Pay
How to deposit using Apple Pay
Go to your chosen online casino and click deposit.
Choose to add a new payment method and select Apple Pay.
Decide how much you want to deposit.
When prompted, verify your identity using Touch ID or Face ID.
For more details on how to set Apple pay up on your iPhone, iPad or compatible MacBook, you can visit the official Apple Pay support centre.