How To Gamble Responsibly
Casino guides
/ Oct 19, 2023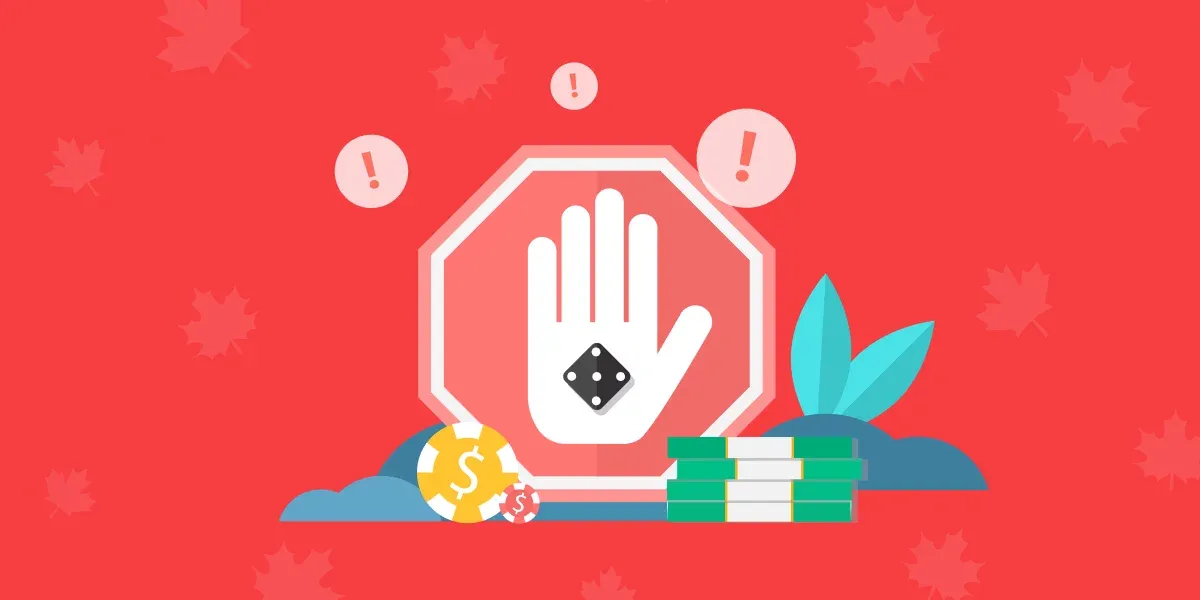 Gambling is a fun pastime for millions of people all over the world, however problem gambling can and addiction can affect anyone. It is important to know how to set limits, take breaks and understand when your habits could become problematic.
Responsible Gambling is a term we see trustworthy casino sites and the media talk about a lot, but what does it really mean? The principle applies not only to the money spent (or lost) gambling, but also the amount of time spent gambling. Gambling responsibly means that gambling stays fun, safe, and not to the detriment of you or those around you.
Responsible gambling can be done both through personal habits and with the help of responsible gambling tools that remind you to take a break and control your spending.
Before you start gambling online, make sure the site you want to sign up for is reputable. These will adhere to a responsible gambling policy, meaning they actively encourage their players to act sensibly with their time and money.
How obsessive habits develop
It can be easy to develop a compulsive gambling habit. Gambling can stimulate the brain's reward system much like drugs or alcohol can. Some gamblers on a losing streak will start 'chasing.' This is when you bet even more and more aggressively to try to recoup your losses or to recreate that winning feeling.
This is where limits and gambling blocks come in handy. As a rule, it is sensible to bet only with what you can afford to lose and no more. Setting time limits is also a smart way to be certain that you gamble only as long as you can reasonably allow.
Time is money
If you need some extra help to limit your spending, you can set up deposit limits via your account settings. These can be put in place for a single gambling session or over a certain time period, such as a week or month. For example, you could set a limit of $100 per week. You would be able to deposit as often as you want up to the value of $100. Then, the limit will prevent any further depositing up until the point your limit wears off.
Additionally, you can opt to have the website provide reminders of the time you have spent playing. These will usually appear as a clock to the side of the game, but operators also have the option of pop-ups that pause the gameplay, reminding you at intervals of the time you have spent on the site. This is known as a 'reality check' and allows players to keep track of how long they are gambling for or to remind them to take a break.
The next step a player might take is a time-out. Like a deposit limit, this blocks a player from gambling for a specific period of time set by the player; usually, the options are 24 hours, one week, one month, or longer, up to a period of six weeks.
Self-exclusion
This is the most extreme option available for those who recognise they have a serious problem. If you are ready and willing to make a hard stop on gambling, you can ask the operator to exclude you (i.e. block you) so that the option to gamble is taken away and you won't have to rely on self will to manage temptation.
Generally, you can self-exclude for a period of six months or more, meaning you'll be blocked from gambling on the site and won't receive any promotional materials. Self-exclusion can also be done for all sites with the help of third-party companies such as Bet Blocker.
Bet Blocker is a completely free, universal self-exclusion scheme. You can download it onto any of your devices (Mac, PC, tablet or smartphone) and it will take care of blocking your access to gambling sites. Take note that using Bet Blocker does not automatically withdraw any funds from your active accounts so be sure to check the casino's policy before activating your block.
Help is at hand
The Responsible Gambling Council (RGC) is an independent non-profit organization dedicated to problem gambling prevention. You can turn to them for more information, to find a dedicated counsellor and other talk therapy hotline options.
To make sure you are safe and supported, only bet with reputable operators that partner with industry groups that promote your wellbeing.
If you recognise harmful gambling habits in yourself or if you have concerns about someone you know, be sure to seek free advice from the RGC to learn more about the research, prevention and treatment of addiction.
If you would like to learn more about cyber safety, check out our guide on how to stay safe while playing at an online casino.