How Do Free Spins Work?
Slots Guides
/ Oct 19, 2023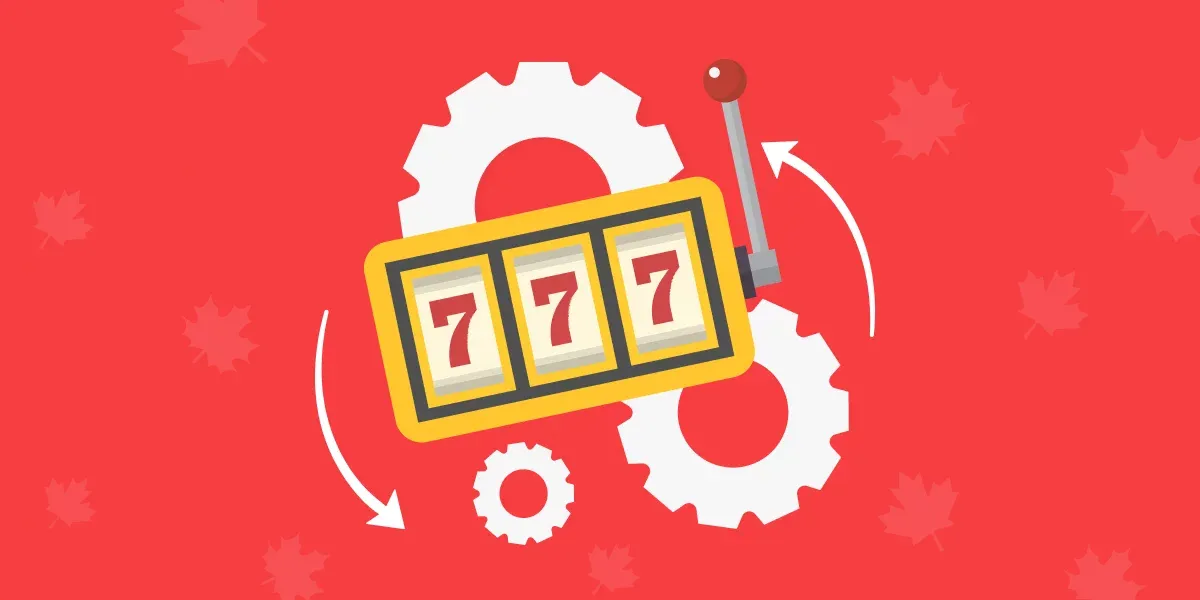 If you've played slot games before, you've definitely come across the term "free spins". However that can mean different things depending on where you see it, so what does it really mean, and are free spins really free?
One of the most common promotions going, free spins are a great way online casinos draw in new players to their sites.
Free spins give you more chances to win playing your favourite games! That might sound too good to be true, but free spins work exactly the same way a normal spin works. The outcome of any spin is entirely random and as long as you understand what you've signed up for, they are a great freebie.
Read on to learn how they work, the common terms and conditions you need to be aware of and how to find the best bonus offer for you.
Why do casinos offer free spins?
This makes sense when you realise what you're getting: a 'spin' is simply the name for one bet placed on a slot machine online. So free spins give you more opportunities to win without having to risk any of your own money.
It's a risk-free reward as you can't lose any money on free spins and all the money you win is still real money. So they're appealing to all gamblers of all abilities, from novice to professional.
Almost all online casinos offer free spins to win over more customers and have a competitive edge on other sites. They realise how many other sites you could be interested in switching to, so they use free spin promotions to keep you interested. They may also be trying to promote a particular game, so they use free spins offers to tempt more people into trying it.
How to use them
If an online casino offers free spins as a casino welcome bonus or as a one-off special promotion, it will list detailed instructions on how to use them. Most times they will be added to your account automatically, though it might involve typing in a coupon code or agreeing to some terms and conditions first.
Bear in mind, the free spins you are given may only be valid for one or a limited selection of games, so be sure to check that before you start spinning.
Many online casinos will also offer free spins as a reward to those that refer a friend, follow them on social media, or for passing a checkpoint on their loyalty programme. You could get lucky and have them randomly awarded to you during your gameplay! Some casinos might even give you free spins on your birthday.
Are they really 'free'?
While they're free in the sense that you won't ever have to play real money on them, it's worth remembering that casinos wouldn't offer them if they didn't expect to make money in return.
The idea is that you'll sign up to a new casino to take advantage of the welcome bonus, then keep playing there once you've used up your free spins. But remember, you are under no real obligation to stay loyal to a casino unless you like it! New casinos are launched all the time, so you can continue switching between casinos to take advantage of different signup bonuses whenever you like.
There are no deposit casinos that will give you free spins without ever having to put in your own money, but most require you to commit some money before you start playing. This can be as little as $5, but many have a minimum deposit requirement of $10 or $20.
If you read the fine print in the terms and conditions, you'll get a better idea of what's actually on offer. These will vary from casino to casino, but here are some common attributes to look out for:
Restrictions on your winning total, for example, $100.
Time limits you have to use them up, for example, within a week of signing up.
Wagering requirements stating you must wager a particular amount of real money before being able to withdraw your free spins winnings. This is usually within the range of 20-40 times your original deposit but can go all the way up to 60 times.
Incompatibility with other promotions and offers, so you can't put your free spins towards special jackpots or deals.
These terms and conditions needn't be looked at as hindrances or fun-spoilers – after all, you are still taking advantage of getting something for nothing!
What makes a good bonus offer?
When it comes to free stuff, the more the better seems like an obvious way to go. But actually, it depends on the details of the offer as a whole.
Free spins offers are often combined with other incentives such as a no deposit bonus or a certain percentage match on your first deposit.
It's important to not get hooked in by the promise of a high number of free spins if it comes with unfair T&Cs such as extremely high wagering requirements or if the time limit is unrealistic for your gameplay. To be sure you're getting the best deal for you, try to consider your gambling habits before you get stuck in.
For example, 200 free spins with a $100 deposit that must be used within 24 hours might not be so tempting to a casual gamer. They might prefer an offer such as 50 free spins with a $10 deposit that can be used over the course of a week.
To find out more about other good freebies to look out for, check out our guide on how to play slot games for free. Enjoy getting more bang for your bucks! Good luck!