Home

>

Guides

>

Comment jouer au blackjack en ligne
Comment jouer au blackjack en ligne
Guides des casinos
/ Oct 19, 2023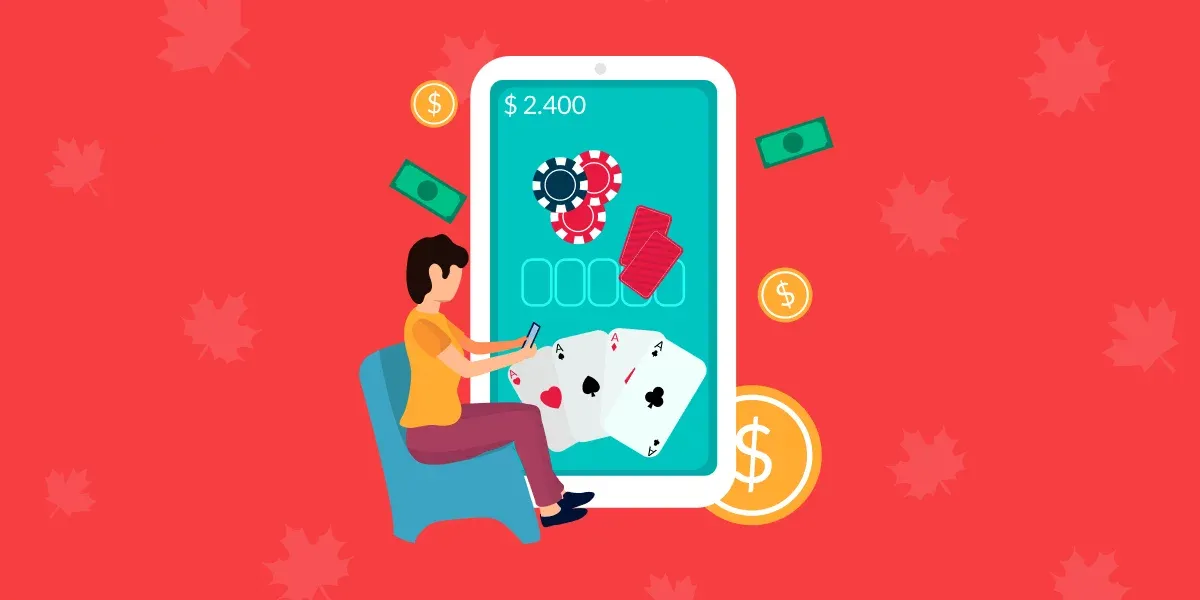 Blackjack is one of the most popular contemporary casino games. Read our complete blackjack guide to find out how to play it.
This is one of the most established and popular casino games in existence. It's fast and exciting and, if you play against a dealer in a live game, your competitive spirit will be satisfied.
However, despite its fun aspect, it can be difficult to adopt an effective strategy, especially for those who have never played blackjack. The main advantage of playing online is the ability to practice without the pressure and high stakes of a Las Vegas casino environment.
The other benefit is the huge welcome offers offered by the big gambling sites, which usually add 10% up to 200% to your first deposit and give you money to play with. practice or even withdraw winnings.
If you have recently been playing blackjack or want to refresh your knowledge, here is our guide on how to play blackjack.
Back to basics: what are the rules?
The rules of online blackjack are almost identical to those of the card game played in a land-based casino.
The main goal is to score 21 points, or as close to 21 points as possible, without exceeding this limit. You are playing against the dealer's hand. The best total wins.
All cards with a number (2, 3, 4, 5, 6, 7, 8, 9) have the same value as that displayed on the card and the figures (king, queen, jack) are all worth 10 points. Jokers are not used. The ace is worth either 1 or 11 depending on your needs. It might be a little confusing, but you'll quickly get used to it during the game!
If you are dealt a jack, queen or king with an ace, your hand is called "blackjack". This wins instantly and can only be countered if the dealer receives it too.
Stick or twist! What's next?
When you choose an online blackjack game, you will play against a computerized dealer and see a graphical version of the cards on the table.
Or alternatively, you can choose to play a live blackjack game, in which you will play against a real person who is streaming the game live on camera. You will be able to see her dealing the cards to you on a table and maybe she will talk to the players.
To begin, you will make your bet before clicking "Deal" to report the dealer. You will receive two cards from him. He will also deal two cards to himself.
You can then make a "hit", that is to say draw a new card, or a "stand", therefore keeping the cards in your possession.
If you draw cards that bring the total beyond 21, you make a "bust", indicating the loss of that round. This can also happen to the donor.
The online game is played with multiple decks. This makes it impossible to count cards and predict the outcome of a game.
If you land a hand of exactly 21, you will often receive a prize of one and a half times your initial bet, while the prize for any other winning hand will be equal to this amount.
Buttons for betting
To place a bet, you will probably have to click on a token. These have different values ​​ranging from $1 up to $100 which will be indicated on the interface. The tokens you clicked on will then be placed near the center of the table. You can remove them before the hand is played by clicking on the icon.
Deal: starts the game
Stand: your turn is over and you are happy to keep the cards you received
Hit: the dealer (or computer) will draw you another card. It can be used as many times as you wish before exceeding 21
Split: you can split a deal if you have cards of the same value. This can be useful if you are dealt two aces, for example.
that you are familiar with blackjack, take the time to learn more about how to play poker and how to play roulette. When you're ready to play, read our list of the best casino welcome offers to get started with the maximum advantage!Double: Click this button each time you feel able to double your bet